Which of these #PatrioticBands has the amberest waves of grain? Find out on a new @midnight, tonight after Colbert.
Wow this is good. 
…economic class isn't the only dividing line in America. Many working-class voters are heartland Republicans, while many of America's superrich are coastal Democrats. The real division is between those who believe the game is rigged against them and those who believe they have a decent shot.
Robert Reich | "Are you Robert Reich? You're a Commie dirtbag!"
Reich attempts to explain overly-polarized political ideologies in the context of modern U.S. history.
(Source: salon.com)
Sochi in 30 years? Pictures of Sarajevo '84 Show Desolate Abandoned Olympic Venues
(see NewSchoolers OC for full photoset with context)
Bode Miller won a bronze medal in the Super G today, making him both the most medaled skier in history and the oldest person to win an alpine medal at the Games. But during his post-race interview, NBC correspondent Christin Cooper asked him so many questions about his dead brother that he eventually broke down crying and walked away.

I watched this during primetime tonight and would have been shocked if not for the fact that NBC has done this every. single. time.

Any time an athlete reacts with emotion to a question from a correspondent, they just keep asking questions and ZOOM into the tears.

Their attempt to turn the Olympic games into a shmaltzy emo-fest is downright silly.
Seth introduced Twitter to the first image of The 8G Band, and now it's time you learn a bit more about this stacked roster.

Fred Armisen (Bandleader)

You no doubt recognize our bandleader from a little show called Portlandia or, of course, his 11 years on …
Local Dallas Sportscaster Dale Hansen Weighs in on Michael Sam Being Openly Gay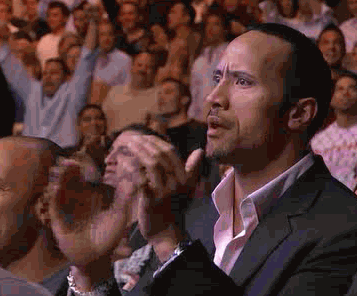 The debate over whether President Barack Obama should approve the Keystone XL pipeline often turns to jobs, but should it? Liberal CNN Crossfire host Van Jones says the pipeline is not the jobs creator supporters talk it up to be. "Every time we have a show, somebody says something … about Keystone, and somehow Keystone is going to create all these jobs," Jones said in the Feb. 3 episode of Crossfire. "Then it turns out, look at the actual numbers. It turns out the actual numbers are 3,900 temporary jobs in the construction sector and 35 permanent jobs." Ralph Reed, …
Verdict: True
Seth Meyers Names 'SNL' Pal Fred Armisen 'Late Night' Bandleader
Seth takes the vacant Late Night seat left by Jimmy Fallon during its premiere on February 24th. 
Armisen will sing and play guitar, and he'll be backed by an eclectic group of players: guitarist Seth Jabour (Les Savy Fav), bassist Syd Butler (Les Savy Fav), keyboardist Eli Janney (Girls Against Boys) and drummer Kim Thompson (Beyoncé's touring band).
Holy shit, Seth Meyers has a show a' brewing. 
—
Camera
ISO
Aperture
Exposure
Focal Length
Canon EOS 5D Mark II
400
f/3.2
1/1000th
195mm
10 Years Later: "Critics Review Their Reviews of Kanye West's debut 'College Dropout'"
"West isn't quite MC enough to hold down the entire disc; carefully sprinkled A-list guests such as Jay-Z and Mos Def help. "
(I apologize for the shitty Complex gallery)
(via Complex)
—
A man put an iPhone with Flappy Bird installed on eBay for the starting price of $650. Within hours, the price has jumped to $99,900.